Texas City Teeth Whitening
Everyone wants a whiter smile – it brightens up your whole face! If you find that your smile is getting a bit dull – give The Wright Dentist a call so we can explain ZOOM Whitening and what it can do for you!  We use the Zoom in-office teeth whitening system exclusively because we have found this to be the best system to help you get your teeth the color you desire.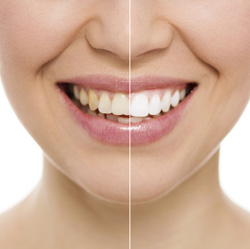 Zoom Whitening at The Wright Dentist
The Zoom teeth whitening system procedure takes about an hour to complete. It can be used by anyone who wants to change the look of his or her teeth.
This may not be a procedure suitable for those with multiple restorations, as they will not change color.
Is It Safe?
Of course it's safe, otherwise we wouldn't be using this, or any other technology, at The Wright Dentist!
ZOOM Whitening is fast, safe and gentle and it doesn't harm your gums or teeth.
Call The Wright Dentist today and get scheduled for our fast, easy whitening system.
---
Texas City Teeth Whitening | The Wright Dentist
Providing high quality dental care to Texas City.